Morell Hole-in-One
HIO1 $160
11" x 14"
Shadow Box Hole-In-One
HIO2 $$165
11" x 13"
Photo with Gold Metallic Plate
HIO7 $95
11" x 13"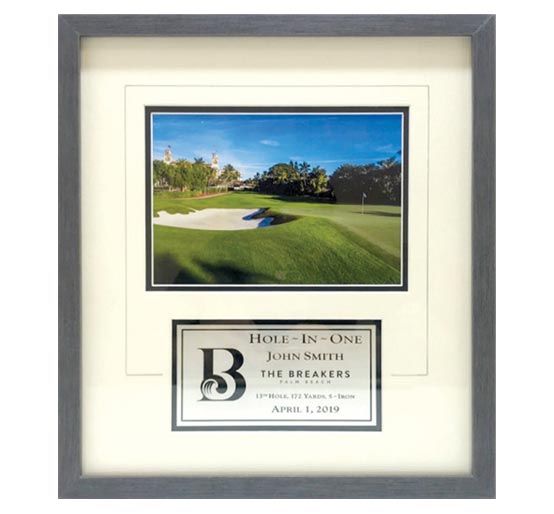 Photo with Silver Metallic Plate
HIO7 $95
11" x 13"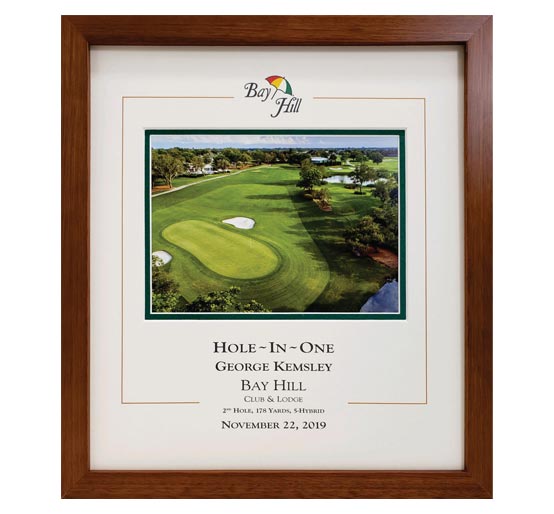 Photo with Logo on Mat
HIO8 $85
11"x13"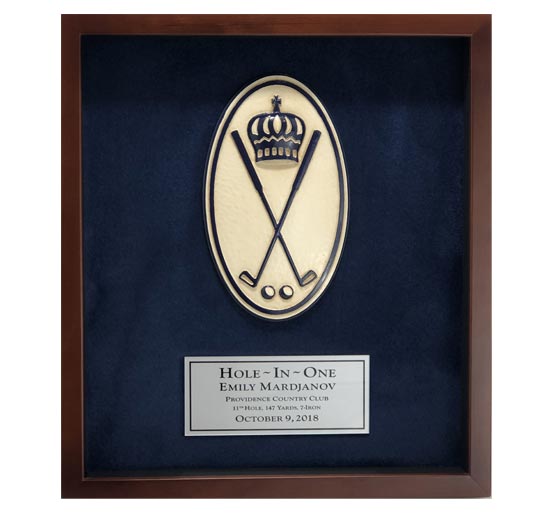 3D Logo with Metallic Gold or Silver Plate
HIO9 Starting at $245
11"x13"
Two Window with Plate
HIO3 $245 and up
15" x 21"
Wood Engraved with Ball Insert
HIO6 $85
7" x 10"
Nicklaus Autographed
HIO8 $595
12" x 14" with Nicklaus logo with bear
Three Window with Plate
HIO4 $275 and up
15" x 21
Custom 3D HIO Award
HIC Call for Pricing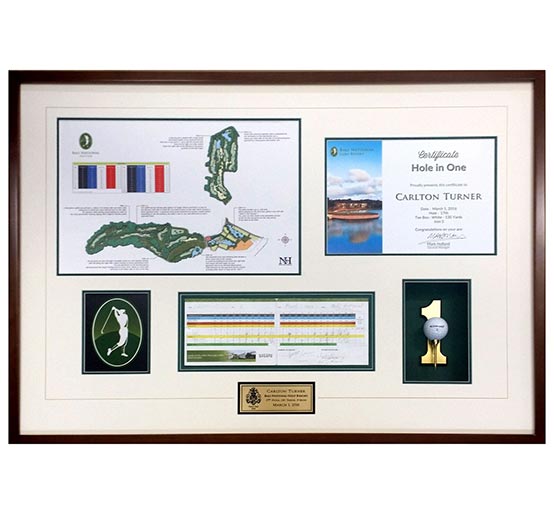 Custom Hole-in-One Award
HIC Call for Pricing
Description
Commemorate the shot of a lifetime with a custom award from Morell Studios. We offer a variety of hole-in-one options starting at $85. Our shadow boxes can feature the actual hole-in-one ball or a photograph of the hole. Custom hole-in-one shadowboxes can include the scorecard or pictures to commemorate the shot.
To place your custom order, please call (561) 223-3960.